Matching Quality Sportsmen With Quality Outfitters



Services
A new window will open for each link below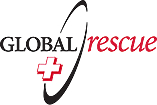 Medical + Security Evacuation Services:
Global Rescue is the premier provider of medical, security, advisory and evacuation services worldwide. The life-saving value of these services can't be overstated.

If you become ill or injured while traveling and require inpatient hospitalization, Global Rescue will come get you, by any means necessary and evacuate you to your home country hospital of choice. Their Field Rescue teams deploy worldwide to the most remote regions, regularly saving lives. For more information, please call (800) 381-9754 within the U.S., +1 (617) 459-4200 outside the U.S., or visit their website at www.globalrescue.com.


International Dialing





Custom Travel, Ltd. - African Travel Specialists





World Time





Check flight status, airport conditions, alerts and weather, worldwide